Belt Conveyor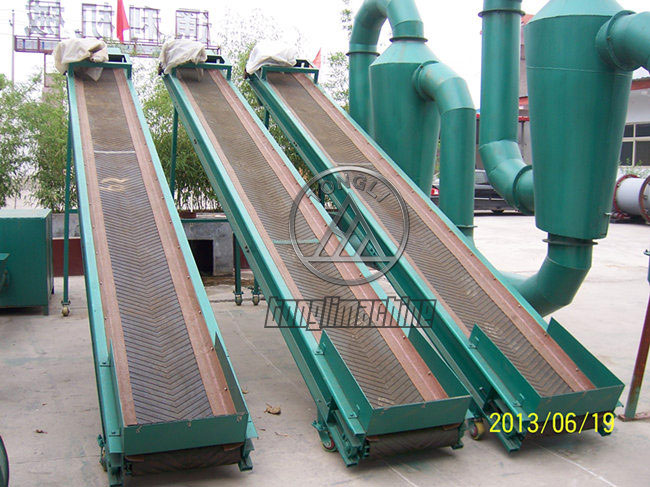 Description of Belt Conveyor:
Belt conveying systems have proven themselves capable of handling bulk solids ranging from charcoal powder to large pieces of raw material or charcoal. In general these systems have high resistance to abrasion and corrosion versus other methods of transportation. Conveying capacities have no physical limit and are constrained by only available materials and cost considerations. We can optimize your systems to meet your plant's requirements while minimizing costs.
Application of Belt Conveyor:
Belt conveyor can transporting bulk materials or packaged product, such as stone, sand, coal, concrete, cement, gravel, fertilizer, mineral ore, limestone, coke, sawdust, wood chip, bulk material, grain, corn flakes, carbon black, component/part, etc. Belt Conveyor is widely used in mine, metallurgy, coal mine, chemical, construction, food, machinery, building material, light industry, etc.
High reliability and low energy requirements make our belt conveyors good choice for moving material anywhere. This conveyor is an important material moving device in charcoal production line.